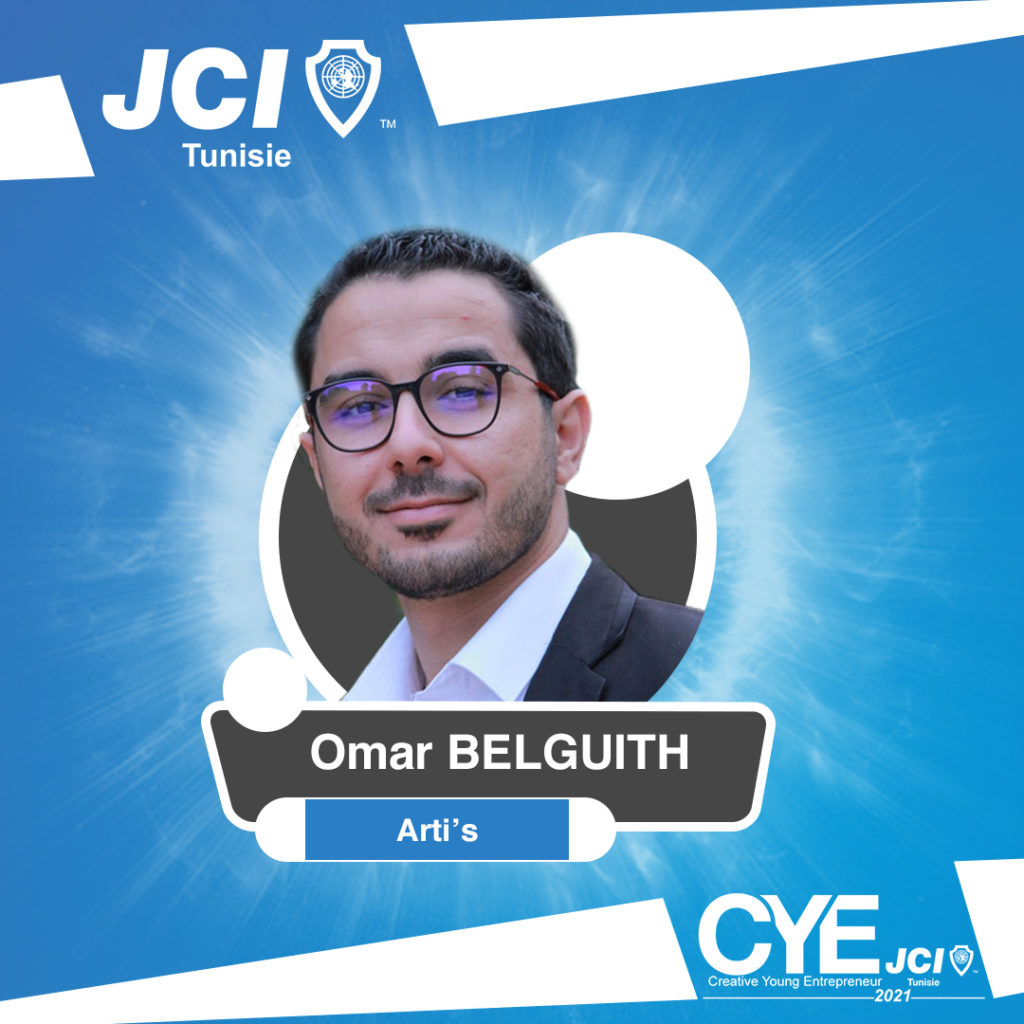 Currently business advisor at MEII, Omar was BigDeal's sales representative on Sfax and freelanace sales representative with Tunideco for the organization of the 'elvitrina' fair in its first edition, after having spent a professional experience as a French payroll manager at the 'ADP He also had the opportunity to be a project coordinator entitled « Artistore » with Tunideco and Evolia company, capable of both in Sfax
He had the opportunity to apply thanks to a professional internship in community management and to strengthen his capacities through training.
Passionate about business, he lived the experience as a participant in a six-month entrepreneurial program run by an NGO.
Member of the Junior Economic Chamber of Gremda since 2016,, best project director 2017, legal advisor 2017 Vice-president in charge of the program and external relations in 2018, treasurer in 2019, president 2020.
Omar has acquired skills as a trainer since 2017 through the courses he has presented to Junior Chamber and other associations.
Découvrez les autres candidats