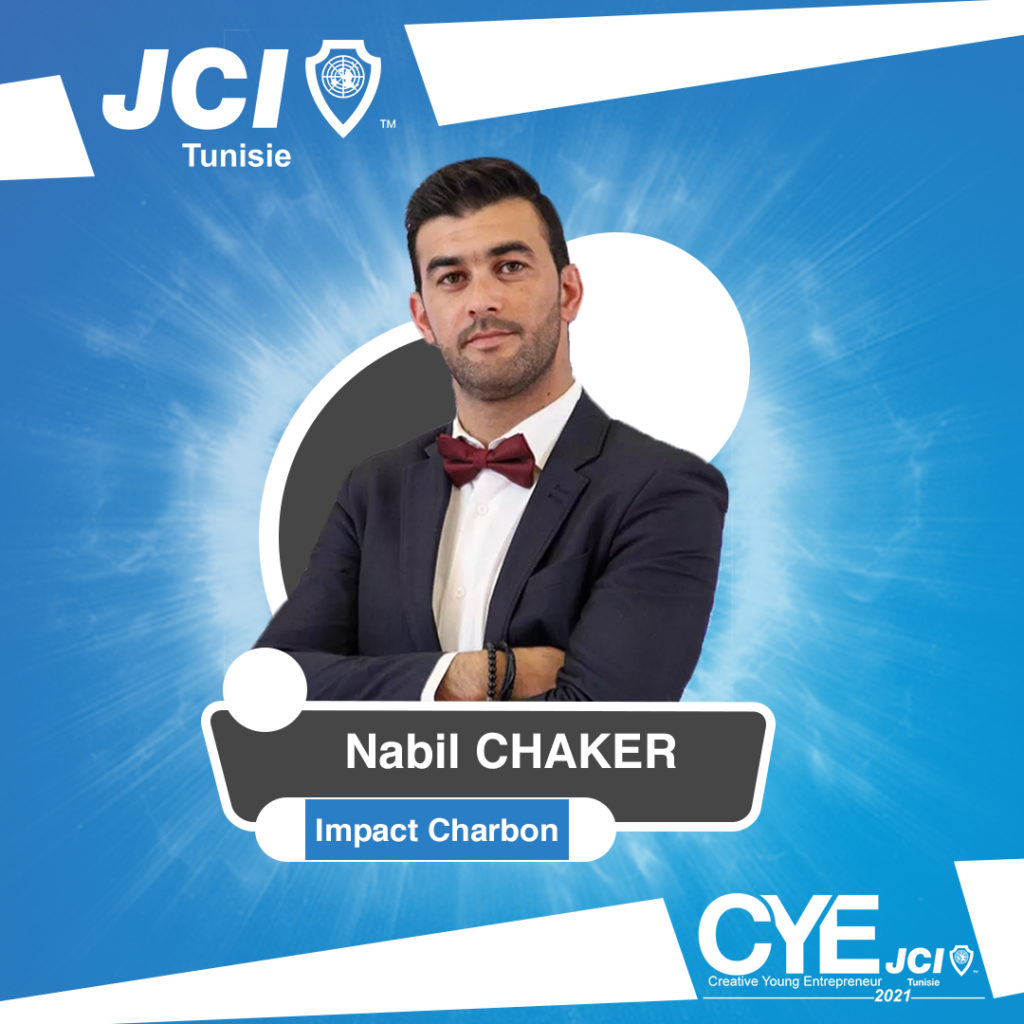 Nabil Chaker is a motivated young entrepreneur with the desire of making a sense and improving his environment.
He attended his diploma as a technician in industrial maintenance in 2012 and he has been working as a photographer since 2006 up to 2019. This diversity in knowledge made him up to a lot of new challenges.
In April 2013, he created his first project named « impact » which concerns industrial flooring. And then in November 2019 he started his second project called « impact charbon » which is relevant to an innovative concept of recycling the leftovers of natural carbon.
All these diversified experiences have been a great source for him to amplify his skills and made him up to have a remarkable JCI career. In March 2018, he became a member of JCI Sfax. His motivation and desire to explore new things made him lead the direction of a boot camp in its second version, which got him to be chosen as the best new member of zone E in 2018.
His exceptional skills got him to become a member of the executive board first as a treasurer in 2020 and then as a general secretary in 2021.
Beside his JCI career, he was a member of a big group of people who took the initiative to help the people during the Covid_19 pandemic in an action called « corona act ».
In addition to his plentiful career, he is a judo player from the age of 10 and he was nominated twice the champion of tunisia.
Découvrez les autres candidats