The Little Genius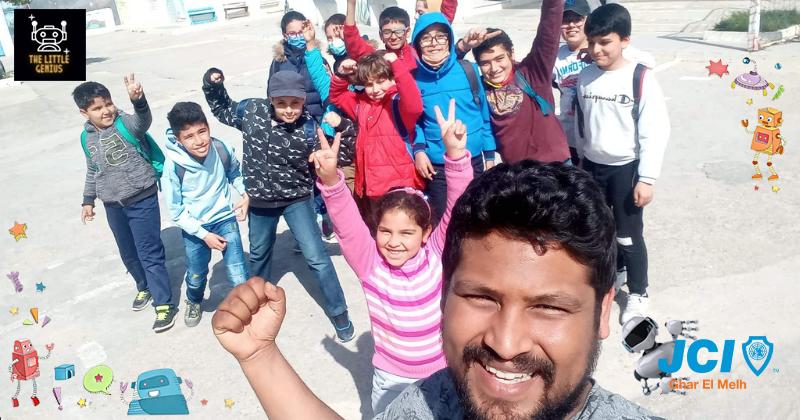 " Our kids, Our future."
This was the club's vision and our hope for the world. We founded our robotic club based on the idea of our genius member Oussama Cherni.
Our mission was to raise the passion of these children for this trending technology and to help them develop their skills in order to get them to achieve their dreams. Robotics is an engineering discipline that deals with the design, construction, and operation of robots.
They only started with a lot of ambition and simple theories however now they are able to build a line of follower robots by themselves. Step by step we will be the bridge that helps these kids to be heroes.
JCI Ghar El Melh will support this club and help it thrive till the end.
We believe in their potentials, hard work always pays off, and we will stand for these kids because they are our future.
Chayma Cherni, Secretary-General of JCI Ghar El Melh